By Tina Zhang |
28
April 2020 |
0
Comments
Learn to appreciate and be loved.---China TM-STONE
Learn to appreciate and be loved-China TM-STONE
Due to the Coronavirus spread to all the world,we really worried about our every customers.
We send the masks to our respected customers in time,because in our company culture of China TM-STONE,Learn to appreciate and be loved is the very important point.China TM-STONE long to accomplish a great and noble task all the time,but it is our chief duty to accomplish small tasks as they were great and noble.
Please everyone view this article and take care of yourself and your family.
Hereby TM-STONE hope everything will turn around,welcome to China again,looking forward to seeing you.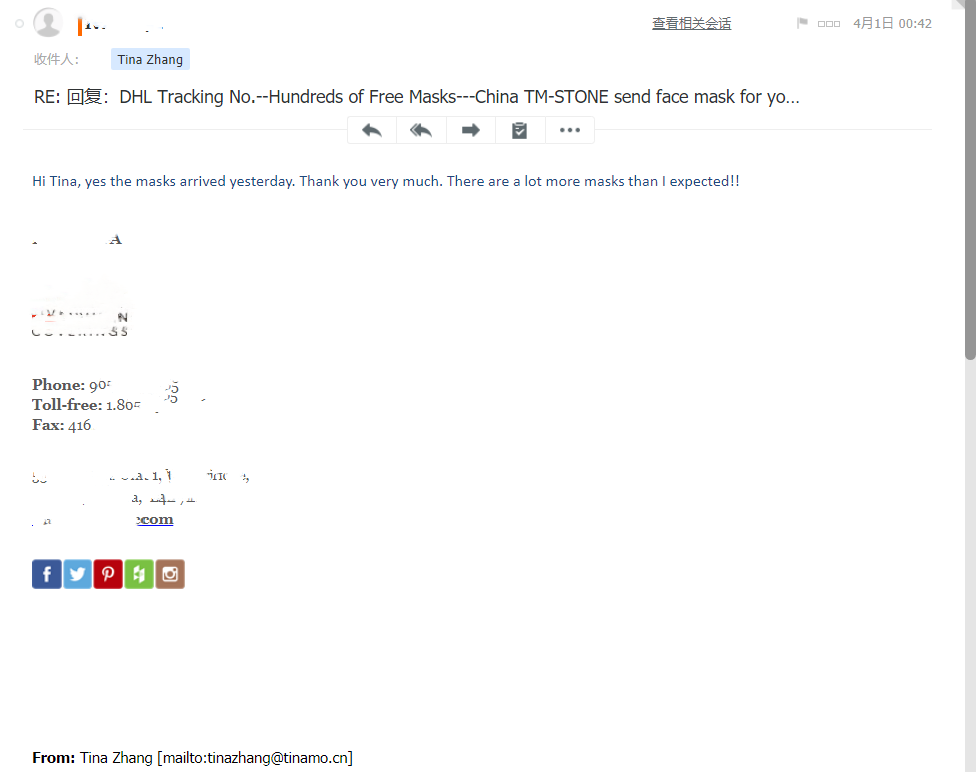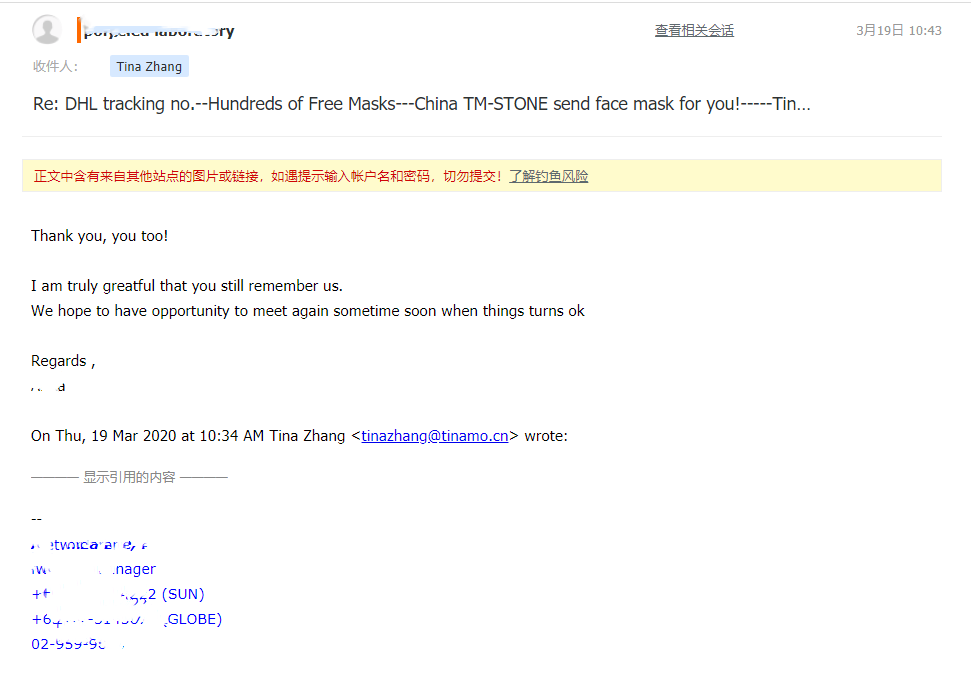 Leave a Reply
Your email address will not be published.Required fields are marked. *